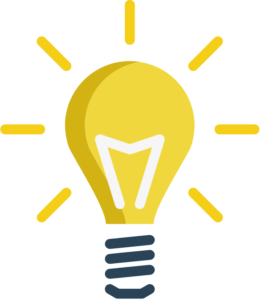 The Bright Program is a new and unique opportunity where the efforts of NISRA and Pioneer Center for Human Services come together to expand adult day program services to the western side of McHenry County located in Huntley, IL. 
The Bright Program is for adults with developmental disabilities ages 22 and over to participate in a smaller group day program in their own community.
With the partnership between NISRA and Pioneer Center, participants will have access to opportunities and activities that are offered by both organizations at one location.
The program focuses on personal development through case management, community connections and healthy relationships. It also provides opportunities for growth and development in recreation, socialization and education. 
The Bright Program is a year-round day program which is jointly managed by NISRA and Pioneer Center.
All planned activities and outings are based on the interest of the participants in the Bright Program. Each month, participants will have the opportunity to choose from a variety of excursions to enrich their lives.
Activities enhance the lives of our participants by focusing on the following areas:
Fitness (monthly trip to a local gym, walking track)
Fine arts (instructor led, open studio format)
Music (group instruction, karaoke)
Group games and sports
Day trips to nearby attractions (museums, train trips, sporting events, theater productions)
Volunteer opportunities (food pantry, animal shelter, community gardens, senior living)
Explore facilities throughout NISRA's 13 member districts and Pioneer Center's partners
Practice public transportation use as a group
Socialization & Communication
Daily group discussions (current events, allowance for personal sharing)
Peer interaction, relationship building (team building, small group exercises)
Conflict resolution (guest speakers, scenarios, discuss situations, role-playing)
Independent Living Skills and Health & Wellness
Personal health & nutrition (guest speakers, group discussions)
Monthly grocery shopping and cooking experiences
Money management (In-house Cafe' business)
Home life maintenance (gardening, cleaning)
Every day varies, but a typical day starts at 9:00 am with check in, greeting peers & staff, followed by group discussion & sharing. There may be a review of the schedule before departing for a community activity. Lunch (typically a sack lunch) can be enjoyed during the outing or in house, followed by games, learning, "You Choose," or a visiting instructor-led activity. The program concludes at 2:00 pm.
The Bright Program is a year-round day program that runs Monday through Friday from 9:00 am – 2:00 pm. The program home location is at Deicke Park located at 11419 S IL Route 47 in Huntley, IL.
Adults with developmental disabilities 22 years and older who can participate and show independence in planned activities and personal care. It is also required that the participant can coordinate their own transportation to and from the program. Any potential participant will have an eligibility assessment completed.
For more information on costs, tours, eligibility assessments and the registration process, please contact Pioneer Center Admissions at: 815-759-7160 or [email protected] today!
Questions about NISRA's Adult Day Services?